NEWS UPDATES
HOPE EVERYONE HAD A GREAT CHRISTMAS AND ARE READY FOR AN AMAZING NEW YEAR!!
CHECK THE SCHEDULE FOR NEW SHOWS
COOL THINGS ARE BEGINNING TO HAPPEN AGAIN, WAS BEGINNING TO THINK WE WOULD BE UNDER LOCK DOWN FOR MORE THAN FOREVER.
ALIEN RECON IS ROCKING WESTSIDE AGAIN
THURSDAY NOVEMBER 3RD 2022 AT 610 EDGEWATER ST. WEST SALEM OREGON
LOOKING FORWARD TO SEEING FRIENDS, FANS AND FAMILY.
DEFINITELY GOING TO BE LOTS OF FUN FOR US.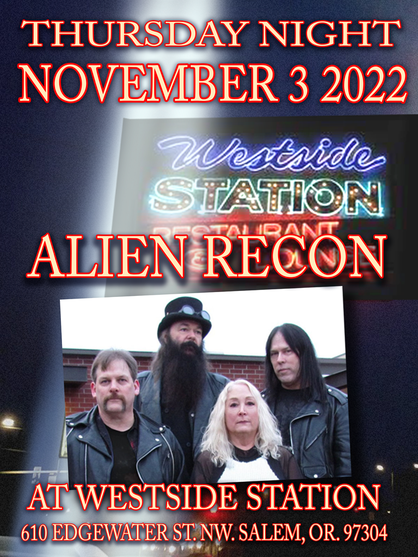 OUNCE AGAIN, WE WANT TO SAY THANK YOU EVERYONE FOR BEING THERE FOR ALL OF US.
WE HAVE BEEN FORCED, DUE TO CIRCUMSTANCES BEYOND OUR CONTROL, TO CANCEL THE SHOWBIZ SHOW. SO SORRY EVERYONE,  I KNOW YOU WERE LOOKING FORWARD TO IT. HOPEFULLY NEXT YEAR.
Really Looking Forward to getting back on stage again, we are now booking shows, etc. Really looking forward to seeing you out there soon. Hope everyone is ready to have the best of times again. Can't hardly wait.
Check out our Video "Jidders"!! 
It's HERE!!! OUR 3RD ALBUM,
"BEYOND DISCLOSURE".
It's on most popular digital outlets.
Hope you Love this Album!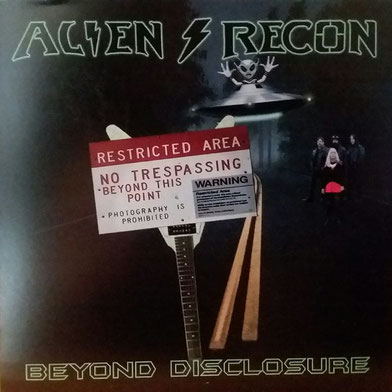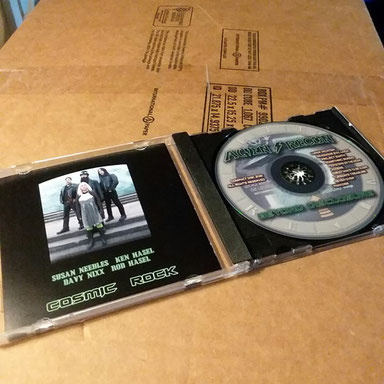 OUR NEW MUSIC VIDEO, GO CHECK IT OUT.